LEARN ABOUT THE SCIENCE OF PSYCHOLOGY. CUSTOMIZE YOUR STUDIES TO SUIT YOUR GOALS.

→ ACADEMICS: Take advantage of the unique curricular content choice and flexibility!
→ EXPERIENCE: Gain in-depth knowledge in your area of choice.
EXPLORE: TCNJ Psychology offers five unique, credit-bearing experiential learning opportunities.
SPECIALIZE: Specializations allow you to focus your studies in a Psychology-area that interests you.
CAREER: TCNJ Psychology grads translate acquired skills and knowledge to many career and graduate study fields.
→ COMMUNITY: CONNECT in small classes. ENGAGE with student organizations. BENEFIT from active faculty mentorship.
GET TO KNOW US.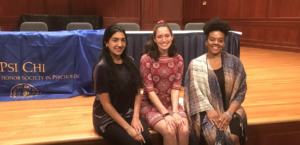 I love how the TCNJ psychology department simultaneously supports and challenges me. The ability to be involved in research labs and other experiential learning opportunities as an undergraduate is very empowering! Olivia Ortelli (middle), junior psychology major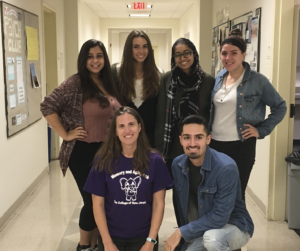 I really feel like I'm getting a personalized learning experience as a psychology student at TCNJ. I can tell my professors genuinely care about me and it shows that they are invested in my success. Jonathan Oflazian (bottom row, second person), junior psychology major