Want to see what some of our accomplished alumni are doing now? Check here each month to see a new featured alum!
This month we are featuring Lisa Dinella (class of 1998).  Lisa is currently an Associate Professor of Psychology, Gender Studies Affiliated Faculty Member, and Principal Investigator of the Gender Development Laboratory at Monmouth University. She discusses her favorite memories from TCNJ, how she got to her current position, and more! Read more in our interview with Lisa below:
A Conversation with Lisa Dinella ('98)
What is your current position, and what do you find the most fulfilling about it?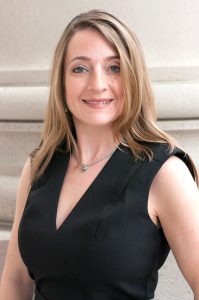 I am an Associate Professor of Psychology, Gender Studies Affiliated Faculty Member, and Principal Investigator of the Gender Development Laboratory at Monmouth University. When I entered TCNJ as an undergraduate, I had the desire to make a difference in the lives of women and children. I have always used this goal as my professional compass. The most fulfilling aspect of my current position is that I work toward achieving this mission every day: as I teach my courses, as I conduct scientific investigations into kids' early play and media experiences, and as I work to translate cutting edge science to be used by toy and children's media companies, school districts, and parents.
Can you describe your path from TCNJ to your current position as an Associate Professor? What steps and career moves got you where you are today?
TCNJ provided me with stellar educational opportunities, both inside and outside of the classroom. I had three internships within the surrounding community, a research assistantship with an adjunct professor who had a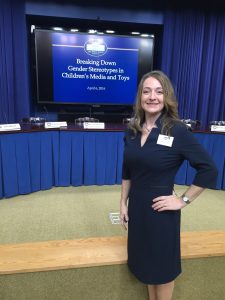 premier scientific laboratory, and multiple leadership positions within residence life. These experiences were the foundation for my move to Arizona State University, where I achieved my Master's Degree in Family and Human Development, and my doctoral degree in Child Development. Upon graduating, I worked as a postdoctoral researcher for the American Psychological Association and Institute of Education Science. These experiences prepared me to begin my own research laboratory, the Gender Development Laboratory, at Monmouth University.
When I began at TCNJ, I knew I wanted to make a difference in women and children's lives, but I could never have predicted how I would do this. I have given an invited address at the White House, Washington D.C., presented to the creators and writers of Sesame Workshop, and helped toy companies reduce gender stereotypes in their toys so that all kids can have access toys' learning opportunities. I have worked with premier scholars across the globe, editing and co-editing two scientific books. TCNJ provided a firm foundation that has helped me achieve each of these milestones.
What was the most valuable lesson you learned while at TCNJ?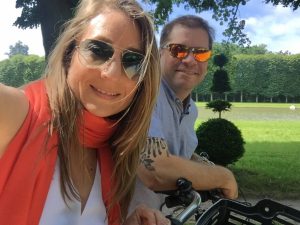 My commitment to social justice was solidified at TCNJ. We were encouraged to stand up for others, to learn about others' life experiences, and to use our education to benefit our broader society. My leadership skills were formed at TCNJ, and I am grateful for the professors and Residence Life mentors that helped shape who I am today.
What is your favorite memory from your time at TCNJ?
I met my husband, Andrew Beldowicz, at TCNJ. I forged friendships with people who today, twenty years later, are more family than friends. I treasure these memories as much as I value the formal education I received at the College.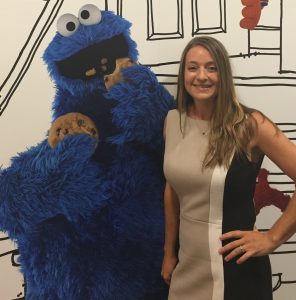 What advice can you give to current students at TCNJ?
Try everything! Don't be so worried about failing or being embarrassed that you miss out on opportunities that could change your life.
---
Interview by Maddie Anthes,  March, 2018.
---
Archive: